Welcome to the West-Central Minnesota Climate Network! The goal here is to share resource and discuss ways we can make our part of the world more sustainable. Our mission is:
To promote individual and group action toward a resilient, equitable and sustainable community through modelling behavioural change, conversation and education.
On this site you can find information about upcoming meetings & events, find resources on topics from transit to waste, read a collection of climate letters to the editor, and so much more!
Two pro-tips for folks new to Discourse:
Read the message you got from Discobot and play along. That will lead you through a sequence of tutorial-style "exercises" teaching you about the different features of Discourse. And you get presents and pictures of unicorns!
Discourse is a community monitored discussion tool based on the notion of trust; you might find it useful to read about Discourse's Trust Levels to better understand what's happening there.
Please participate if/as you can! This all works best if there's an active conversation and community involvement. It certainly won't be a success if there are two or three people who do all the posting and editing.
Because of COVID-19 our meetings are being held online. Check to see when the next one is by going to the News, events and meetings category!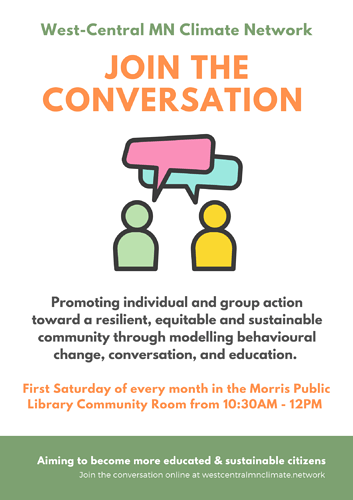 If you came to this site looking for specific information but can't find it, feel free to email @syd at syd.r.bauer@gmail.com.